That's right,
Brownie Scraps
has gone to one date for new releases!!
Every Tuesday, you can find new products in our store.
And they will be on sale for Tuesday ONLY!
I know there are some gorgeous products available today!
My new release is a girly kit in boyish colors.
It's called
Girlish Enthusiasm
. Here's a look: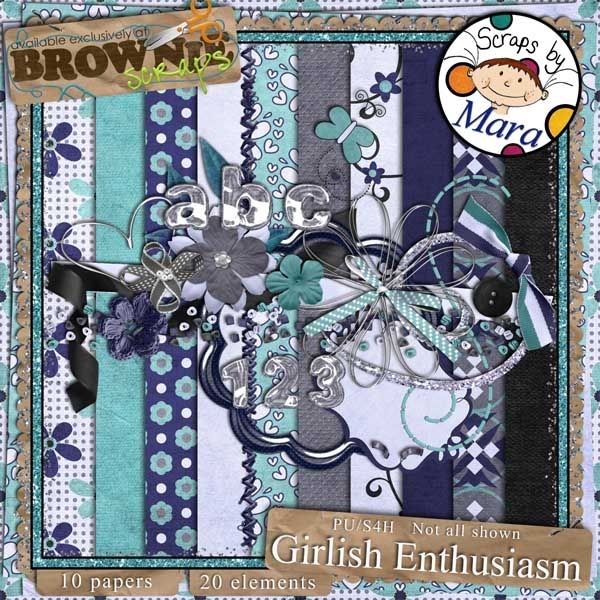 And here's some inspiration by my CTM's and the Supremes!

Happy Scrapping!!