I'm hosting a couple speed scraps this month!
Here's the scoop...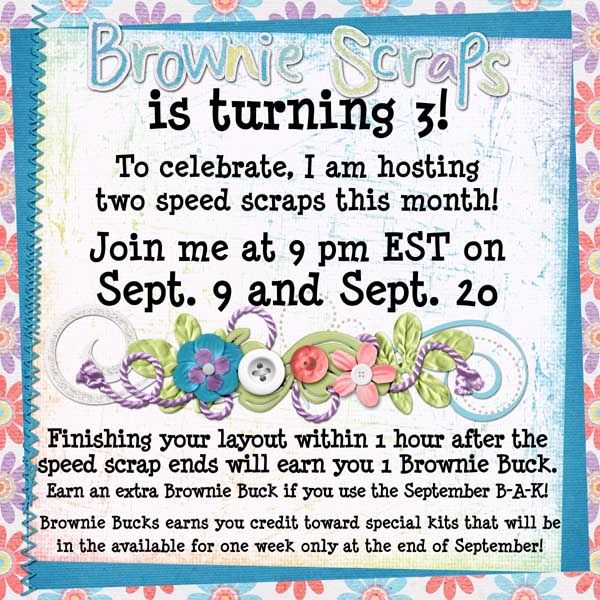 Ad reads....
Brownie Scraps is turning 3!
To celebrate, I am hosting
two speed scraps this month!
Join me at 9 pm EST on
Sept. 9 and Sept. 20
We will meet in the
chat room
.
Finishing your layout within 1 hour after the
speed scrap ends will earn you 1 Brownie Buck.
Earn an extra Brownie Buck if you use the September B-A-K!
Brownie Bucks earns you credit toward special kits that will be
in the available for one week only at the end of September!
Check this thread for more information!
I hope you can join me... until then... Happy Scrappin'!!