The big news!
My store at Brownie Scraps is closing.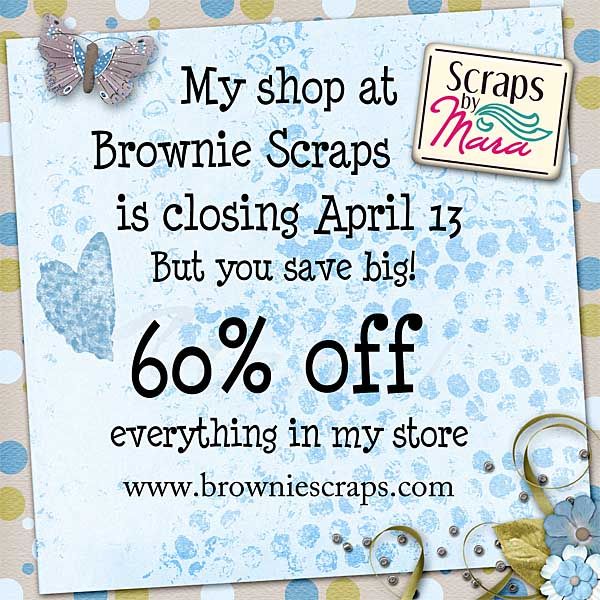 I want to say thank you to all of you for following me.
I am not retiring from designing, so stay tuned for more big news from me.
I'll be sending out another newsletter April 1.
I'm also contributing to the April Blog Train so check my blog for that!
For more information on Brownie Scraps,
visit the forum here
.
Happy Scrappin'!!