Welcome to the April Blog Train!
Here's what you'll get on this stop
Download my part here
And here's the rest of the stops:
Amanda and Millie Designs
Key of D Designs
Designs by Angel
Ronda's Scrap Bits
Hat of Bunny Designs
Karen Diamond Designs
Piccolina Designs

 

 

 

 
Now, get ready for some big news!
I am joining forces with Michelle of Ohana Designs to become Partners in Crime Designs!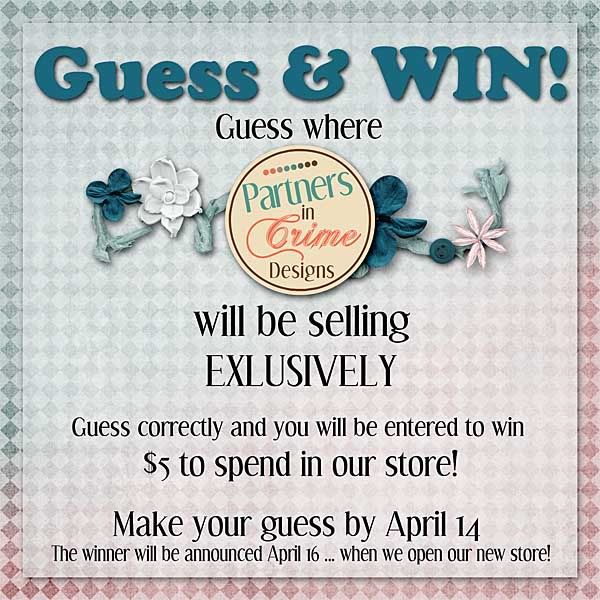 So visit
our new blog
and make your guess to win!
Sign up for
our newsletter
while you're there to stay up on current news.