Celebrate my anniversary at Brownie Scraps with me!
I am hosting a game of Bingo tonight, and because I made an error in my instructions, someone is guaranteed to win $10 to my store!!
Check it out in
the forum
!
Don't forget to scroll down to the previous post for the No Pirates Allowed blog train freebie!
Over to the left is the link to sign up for my newsletter!
You will get all my new release updates and the ocassional freebie and exclusive coupons!
My store
is on sale for 25% off April 1-7. (Discount will show at checkout.)
AND I'm giving away my Celebrate! kit!!
Just be sure to visit every day this month to collect the whole thing!
Here's a look at what you're collecting: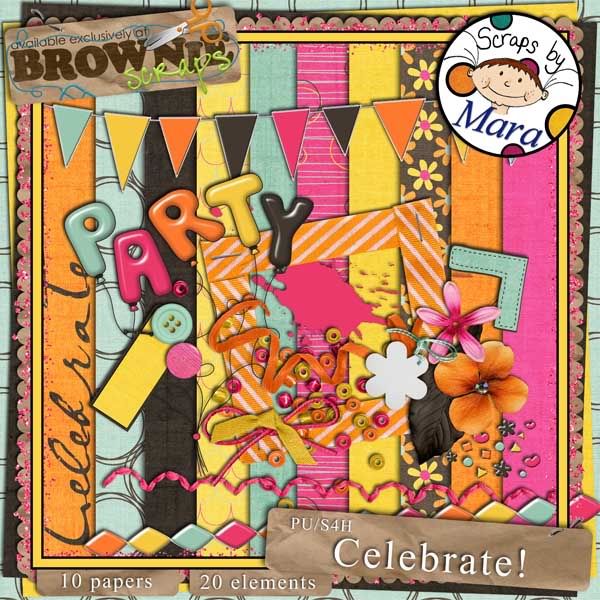 *Download link expired*